Source: PCNA IdeaHub
You've got thousands of gift options, but it all comes back to creating a gift that reinforces you brand identity.
Question: When you're selecting gifts – whether it's for clients, vendors or employees – do you approach it as a task to check off your list or a strategic marketing decision that communicates really important information to really important people?
Sure, you know that a gift says a lot about your company, but are you really taking the time to think about your brand and how you can use a gift to reinforce (or change) they way people think about you?
You've got thousands of options, but it all comes back to creating a gift that supports the story you want to tell the world about your company or organization.
Let's take a look at three different brand identities and some products and apparel that send the right message:
Brand ID: Laid Back
Think about products for relaxing and having a good time. Kick back with these chill pieces:
Brand ID: Sophisticated
Think in terms of the classics with products that never go out of style. Keep it classy:
Brand ID: Modern
You're in tune with the latest trends, so make a statement with the latest in tech and Bluetooth audio. These pieces have plenty of wow-factor: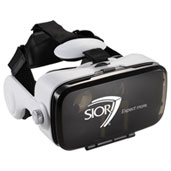 Arryn True Wireless Earbuds (7198-24)
The Bottom Line
Ultimately, the goal is to choose a piece that people are going to notice – something that establishes or reinforces a brand and makes the recipient feel special.